Marianne Delaney-Hoshek –
The Good Oil Tactix Head Coach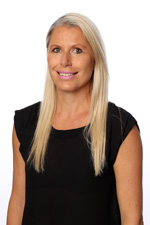 This email address is being protected from spambots. You need JavaScript enabled to view it.
Marianne returns to the Mainland after a stint coaching with the Central Pulse. Marianne has recently been named part of the Netball New Zealand High Performance Coaching programme.
Delaney-Hoshek has accrued an impressive coaching CV over the past decade;
Assistant Coach ANZC Central Pulse team 2012-2014
Assistant Coach NZ A 2014
Head Coach NZ Secondary Schools 2013-2014 (winning trans-Tasman competition)
Head Coach Wellington NPC team 2013
NNZ Coach Accelerator Programme 2012-2014
NNZ Emerging Talent Selector 2013-2014
Leanne Harris – Office / The Good Oil Tactix Team Manager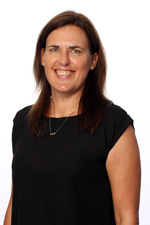 This email address is being protected from spambots. You need JavaScript enabled to view it.
Mainland born and bred, Leanne moved back to Christchurch after 15 years in Wellington to take over the role of Tactix Team Manager.
As a netball player, Leanne represented Canterbury and Wellington and after retiring from playing, has been involved in managing club and representative teams in Wellington.
As Team manager Leanne is responsible for all off court team management, including team travel and logistics, player schedules and management of team promotional activities.
NetballSmart Development Officer – Hannah Coutts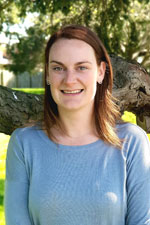 This email address is being protected from spambots. You need JavaScript enabled to view it.
Hannah joins the Mainland Netball team after several years of living and travelling throughout the U.K and Europe. Originally from Alexandra in Central Otago, Hannah attended the University of Otago obtaining a Bachelor of Physical Education with a double major in Exercise Prescription and Sport and Leisure Studies, followed by a Bachelor of Science majoring in Psychology.
Prior to heading overseas, Hannah worked as a Netball Development Officer in the South Zone where her passion for injury prevention and performance enhancement really developed. Hannah's role as NetballSmart Development Officer is to increase education and awareness of NetballSmart programmes; increase engagement and implementation of the NetballSmart Dynamic Warm-Up and develop physically capable competent movers which will ultimately lead to a decrease in injuries!
Geni Tuilagi - Community Netball Manager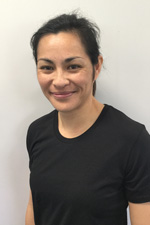 This email address is being protected from spambots. You need JavaScript enabled to view it.
Geni initially came to Netball Mainland as Coach Lead/Development Manager, after 14 years with the Department of Corrections as a Practice Leader responsible for building capability the capability of staff by providing training, development and support for staff to become professional practitioners.
In 2018, Geni was promoted to the position of Community Netball Manager and is the main contact for all community netball within the Zone. Her role is to provide direction and leadership for community netball; including players, coaches, officials and administrator development, and to work in partnership with NNZ and Netball Centres to strengthen capability and the delivery of netball in the Mainland Zone.
Immersed in netball from a very early age Geni has played, mentored coaches and coached netball for many years, and is currently coaching a premier team in Christchurch.
Commercial Manager – Emma Hodgkin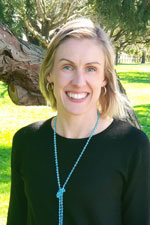 This email address is being protected from spambots. You need JavaScript enabled to view it.
Emma is a part-time independent contractor, engaged as our Commercial Manager, to source and retain revenue for Netball Mainland and the Tactix franchise.
She is a self-employed consultant specialising in; strategic planning, relationship and project management.
Previously employed in a number of roles working in central government (Ministry of Health), District Health Boards and local government. And roles with Sport Southland, Sport and Rec NZ and Venture Southland.
Emma went to school in Christchurch at Burnside High, before heading off to Lincoln University, qualifying with a Bachelor of Recreation Management and later post graduate Diplomas in Public Health & Management from Massey & Victoria Universities. She also played Netball to senior level and has a passion for all sport.
Deb Johnson - Coach Lead/Development Officer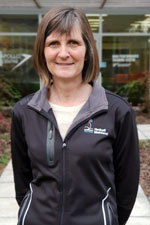 This email address is being protected from spambots. You need JavaScript enabled to view it.
Deb joined the Netball Mainland team in 2018. She emigrated England 26 years ago and has been living in Irwell since then. Her career till now has been as a medical G.P and working on the family beef and crop farm.
Her involvement in netball spans back 45 years as a player then later as a coach and umpire. Over the last 19 years she has coached future ferns to senior premier level and Centre representative teams. Since 2007 her focus has been in coach development at the Selwyn Netball Centre coordinating the programme and delivering the NNZ workshops. She continues to play, coach and umpire.
Her role is to lead and support the Coach Developers across the Zone and work with the Centres to provide quality opportunities for club and school coaches to further develop their coaching skills.