Jan Whitehead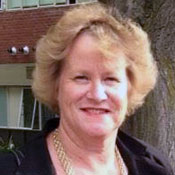 Elected to the Netball Mainland Board in 2018, Jan Whitehead is a passionate supporter and administrator of Netball over many years, having been involved from grassroots through to performance; managing, coaching, bench officiating, Club and Centre governance. Jan was instrumental in initiating and coordinating a NM Zone Combined U19 team and helping to establish the now very successful U15 Zone Tournament.
With her husband Charles, Jan is Owner/Director for the past 27 years of a very successful multimillion dollar business. Her areas of expertise in the business being administration, financial and strategic planning.
Jan is a Member of the Institute of Directors and has extensive governance experience as a Director and Trustee on School Boards, Sporting Trusts and community organisations.
Jan Barber - Deputy Chair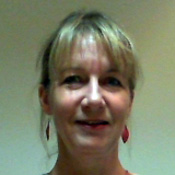 Jan played Netball in New Zealand and Western Australia for over 35 years, and has been involved in administration, governance and coaching. This involvement reinforces her understanding of the sport and the need for a strategic approach that supports development across all areas – players, coaching, management, bench officials and others.
Jan joined the inaugural Netball Mainland Board as an elected member in 2012. She continues to support the Board and staff to achieve the vision and aims of Netball Mainland.
Before moving to Christchurch, Jan was a director of the Netball Bay of Plenty Board and Chair for a period of two and a half years. During this time, she was also a member of the Waikato Bay of Plenty Netball Franchise (Magic) Board.
In 2012, Jan attended the Institute of Directors Governance Development Programme. She has also been involved with governance of community trusts and a school board.
Jan worked as a clinical pharmacist and in health services management before joining the South Island District Health Boards (DHBs) as the regional planner in 2008. In 2011, she became the General Manager of the South Island Alliance Programme Office (SIAPO is owned by the South Island DHBs and functions to support collaborative activity in a 'best for patients, best for system' approach).
Since retiring from fulltime employment in 2017, Jan has more time to dedicate to Netball while also enjoying handcrafts, tramping and travel.
Tim Kerr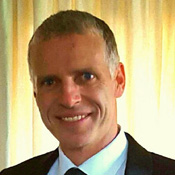 Tim started his career in accounting and finance before moving into marketing and is currently employed as Head of Marketing at Ara Institute of Canterbury.

Originally from the Mainland, Tim has lived in Australia and the United Kingdom and has a Commerce Degree in Accounting and Business Administration as well as other related business and marketing qualifications. Tim is also a Member of the Chartered Institute of Marketing (UK).

Tim has a very strong sporting interest across many codes and, like many Kiwis, has played numerous sports over the years including netball, rugby, cricket, rowing, touch rugby, volleyball and tennis.

Tim has three children and is very supportive of their respective sporting interests including his daughter's enjoyment of netball and youngest son's passion for cricket and rugby.
Scott McCrea - Board Chair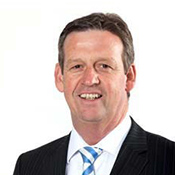 Scott McCrea is Managing Director of business consultancy company McCrea + Partners, and Strategic Director at Immediate Ltd, South Island's largest Media Company. Scott has held Senior Management roles in a diverse range of companies and industries over the past 25 years including; TVNZ, Air New Zealand, House of Travel Group, Bayley's Canterbury, and Brannigans. Scott's work in Business Consultancy, Media, and Project Management keeps him in tune with the issues facing business in today's environment.

Starting his career as a teacher and after moving into management, Scott gained a Diploma in Business Management and undertook the Executive Management Programme through the Darden School of Business. He is a fellow of the New Zealand Institute of Management and a member of the Institute of Directors.

Scott has been a Director on a number of business, sporting, cultural boards and has been a business mentor for a number of young entrepreneurs, helping provide them with a sound platform on which to build their business. Until recently, Scott was a Board Member of the Canterbury Employers' Chamber of Commerce for over ten years, and Chair of the Audit Committee.

He is an ex-provincial representative Basketball player, with a passion for all sport.
Darren Wright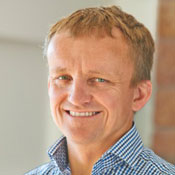 Darren was nominated by Netball New Zealand to the Mainland Board in November 2016 and is proud to be part of the Mainland team.
Darren currently serves on the Development Christchurch Board, is a Trustee of the Committee for Canterbury and has previously served as Chair of the Earthquake Recovery Ministers Community Forum and as a member of the Advisory Board to Transition for Earthquake Recovery. Darren has had many community roles and is currently the Deputy Chief of the Sumner Volunteer Fire Brigade. Darren was made a Member of the New Zealand Order of Merit in the 2016 New Years Honors and is a very proud Cantabrian.
Darren enjoys sport and has three young children, two of which are very keen netball players and umpires.