Netball Mainland
The Netball Mainland Zone was established in October 2012 as part of the review of the structure of netball in New Zealand replacing the previous two regional entities, "Canterbury Netball" and "Netball Tasman," and "Team Canterbury Netball Limited." The "Tactix" are the high performance franchise team representing the 'Mainland.'

The Zone has 18 affiliated Netball Centres; spread across the Nelson, Marlborough, West Coast and Canterbury (as far south as the Waitaki river) areas, and has responsibility for the support and delivery of netball from community level through to representative play – leading the development of players, coaches, umpires, administrators, technical officials and volunteers across these levels.

Netball is one of the highest participation sports in the country and holds a significant place in New Zealand Society. Through its Centres, Netball Mainland provides participation opportunities to in excess of 22,000 players.

The sport contributes significantly to communities both urban and rural, providing opportunities for members to participate in healthy activity, have fun, develop leadership skills and learn values of fair play and achievement.

In May 2013, we moved from temporary facilities at the Christchurch Netball Centre into our current 'home' at the Apollo Projects Centre (APC) at Jellie Park in Christchurch. This facility encompasses offices, a netball court, gym, recovery pools, support services and Netball Mainland staff all under one roof. We are incredibly fortunate to be located in such a wonderful facility and enjoy the collegiately of staff and athletes from High Performance Sport New Zealand and the other sporting codes based at the APC.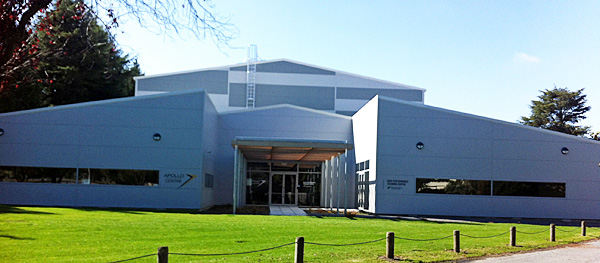 Netball Mainland Logo
You will have noticed that Netball Mainland has a really cool new logo and may be wondering about the background to the 'evolution' of this logo.
Netball Mainland staff with one of our business partners, design company "Q Brand Agency," were charged with designing a logo that truly captures the 'essence' of the Netball Mainland zone;
The merging of two regions – Canterbury and Tasman - into one zone
The Koru – to symbolise Growth, Strength and Unity
The geographical diversity of the zone – Mountains, Canterbury Plains and the Ocean
The zone colours – Red/Black/Blue
We think that the logo sums up really well the Netball Mainland zone and will survive the test of time in terms of longevity of design!