Malvern Netball Centre
Malvern Netball Centre is made up of four clubs – South Malvern, Springfield/Sheffield, Kirwee & Darfield. All Clubs and the Centre have strong committees who give their time voluntarily to help their Clubs and Centre. The years of experience we have in one room on meeting night is quite high!
Malvern Netball Centre is based at the Darfield Netball Courts, on the wonderful Canterbury Plains with fantastic views of the Southern Alps and the Port Hills. We quite often experience four seasons in one day and have to fight the wonderful Nor'Wester to get the goals in.
The 2018 season is well underway, with teams enjoying great netball. Our numbers have dropped from last year, with 21 teams, as players move across to other centres and other sports and activities come into play.
This season, a major development for Malvern Netball Centre has been the implementation of a pilot programme with our local secondary school – Darfield High School. Planning sessions off-season have brought in the adoption of three Flagship teams and the Academy, with the aim to provide development pathways for our youth players and retaining members.
For more information on Malvern Netball visit our website www.malvernnetball.co.nz or find us on facebook – www.facebook.com/malvernnetball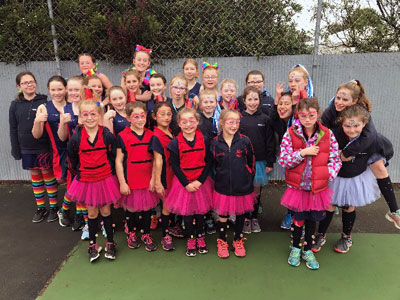 FLAGSHIP TEAMS
Our Flagship teams are a collaborative approach, with Darfield High School, to support and provide more diverse games. Working directly with Darfield High School, Malvern has three teams playing in the Selwyn Netball Centre competitions. Malvern A, the Senior A DHS team, plays in Prem 3, Malvern B, Yr 10-12 players are in 2nd Grade and Malvern C, Yr 9 players, in 4th grade.
The Malvern B and C teams are also playing club games along with umpiring at Malvern prior to their afternoon games. Careful consideration is given to ensure players aren't overloading due to this.
The teams are aptly coached and mentored by a core group across our Centre and Darfield High School, achieving great results along with playing fantastic netball.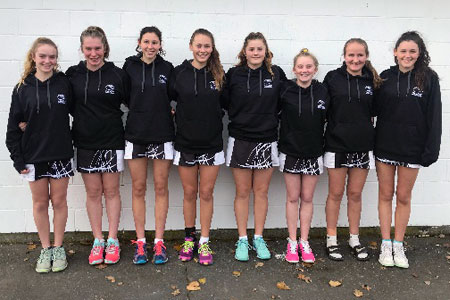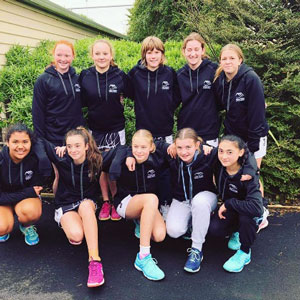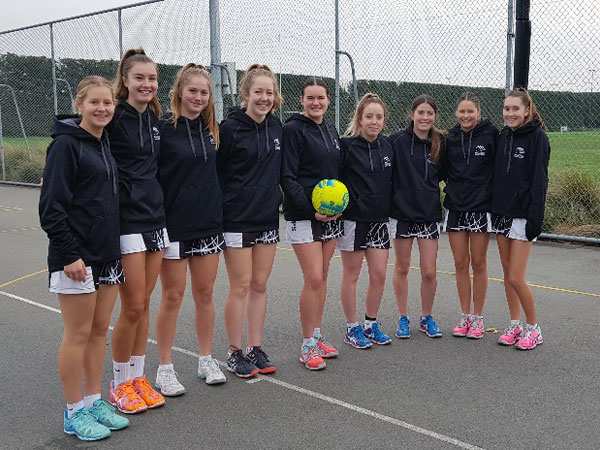 MALVERN NETBALL ACADEMY
The Malvern Netball Academy has been set up to create a supportive environment and long term engagement with our youth players – The main Academy is aimed at year 9-13 aged players, with our Flagship teams required to attend.
The Junior Academy is for Yr 7 & 8 players within the Centre.
Sessions include fitness, nutrition, team building and umpiring by utilizing the wealth of knowledge within our community - this has been well received by players.
The Academy is entirely run by an enthusiastic group of volunteers within our Committee, a huge achievement
OUR CLUBS
Darfield Netball Club
This year has been very different for quite a few of our high school aged members that have been selected in Malvern Flagship teams, the girls are certainly enjoying the extra netball.
We welcome a group of young woman back to Darfield Netball Club who have returned to form the Darfield Seniors and are amongst the Premier competition. The social teams are loving their time on court and at trainings with a huge focus on "fun".
Some of our junior players, have had the opportunity to attend Rainbow Tournaments. One was held in Timaru during May and recently in Rangiora was attended by combined teams. The Jellybean Tournament in August will have a number of our junior players attending too. These colourful tournaments are a great opportunity for teams to come up with a theme and dress up with a touch of face paint. This friendly environment is about children having fun, enjoying sport and loving netball.
Kirwee Netball Club
This season the Kirwee Netball Club have teams in the following grades:
Premier, Social, High School x2, Intermediate and Years 5&6 as well as a few girls in the MotherEarth FUTURE Ferns Years 1 -4 Programme. The Premier team has won their grade for the last three seasons and this year are enjoying some very strong competition from other Clubs.
Kirwee Netball Club is based at the Kirwee Domain and has two reasonably new surfaced courts and brand new lighting.
The Club has a newly appointed President who is very passionate about the Club and all aspects of netball.
South Malvern Netball Club
We believe positive attitudes in sport develop stronger teams and healthier spirit.
South Malvern Netball Club have some fantastic teams developing. We are lucky enough to have some really supportive players and families involved in our club who love the sport.
Our club is small but effective in supporting our players individually and as part of a team. We have all gotten to know each other and have supportive systems and communication in place.
Springfield/Sheffield Netball Club
Springfield/Sheffield Netball Club has players from all ages and stages. Our committee consists of some very hard working loyal club members, some of whom have been with the club for over 30+ years. For more information on our club and to follow what we get up to throughout the season like our Facebook page Springfield Sheffield Netball