South Canterbury Netball Centre

The 2018 season is more than half way over already and boy have we packed some netball into that time!
We were fortunate to have Trust Aoraki support our funding application to purchase a car for NSC Development Officer Sarah Harvey, which will also be shared over all other netball sections. What an asset to our region in promoting netball.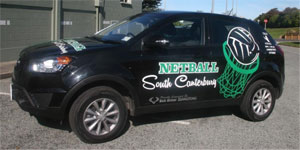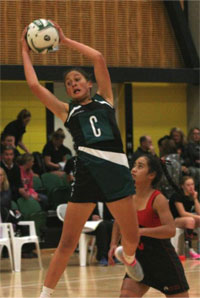 Our U15 rep campaign has come to a close with the Zone U15 Champs in Ashburton. It was great not to have to worry about weather and an excellent idea to have the entire tournament over one weekend – this definitely received the tick from NSC. Our two teams both produced some great netball and gelled well in their team units on and off the court.
Our U17 reps are well into their campaign having played in ChCh, Timaru and Oamaru before they hit the NZ U17 Age Group Champs in Palmerston North in a couple of weeks. Let's hope for a week of fine weather and some good results from them and all others in our Zone.
Junior Sector
This year our Junior Convenor Deborah Crawford had a fantastic initiative of approaching a local restaurant to sponsor an Awesome Umpire of the Month award as a voucher to the restaurant. Coaches and supporters can nominate young umpires to acknowledge the good job they have done. Our first Zest Awesome Umpire recipient was Mia Quirke, a year 8 umpire.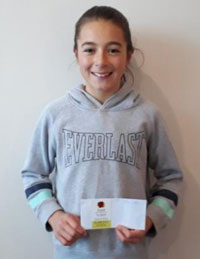 We also hit the papers with an article on our Junior Umpires and the positive steps the Junior Sector has taken to combat anti-social sideline behaviour. Every Saturday, the junior umpires are provided with a theory session at the start of each round run by our Umpire Development Officer to help build their confidence on rulings. Our umpire coaches are identified on Saturday morning with their hi-vis vests [and are] evident around the courts supporting umpires and encouraging supportive sideline behaviour. The addition of signage displayed about the courts is also a reminder of how to provide supportive behaviour and NSC has noticed a big improvement with regards to sideline behaviour towards umpires.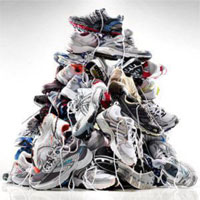 Good condition, pre-loved sports shoes donated: Another initiative from our Junior Convenor! Deborah noticed a few players with inappropriate footwear for netball and organised for some brightly coloured posters requesting donations of no longer needed but still good condition sports shoes to be placed strategically around the Centre. We also advertised the donation scheme on Facebook and were rapt with the response, which included some brand new shoes no longer needed. Many pairs found good homes with some very happy players. We will be looking at this each year as we all know how quickly children's/teens feet grow. Players and parents will be encouraged to look at the condition of the shoes and if there is still good tread, donate them to NSC and we are positive we will be able to give them a good home rather than have them discarded as rubbish.
Last week saw the end of our Year 1 & 2 and year 3 & 4 programmes for the season. Traditionally NSC provides an ezy grip ball to every year 1 player and size 4 netball for our year 2 players. This year was no exception and the smiles on the faces of the wee tots were a pleasure to see – something unexpected: most of the girls chose a pink ball over a blue ball, who would have predicted that!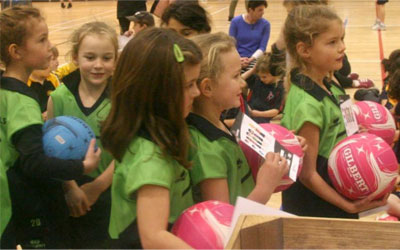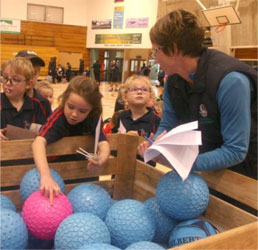 On a final note – NSC is hosting the 'netball' section of the South Island Masters Games in October. This year we are adding a 'walking netball' and Fast 5 sector to our netball programme – the 7-aside game is of course still catered for but we are hoping there will be good interest in the new sections. If you are looking for a FUN event on 13-14 October – check out the SI Masters website and come join us – the emphasis is always fun first, both on and off the court! Who knows – the Netball Mainland team may enter the walking netball section!
http://www.simasters.com/ - Early bird special ends 31 July
Another date to be added to your diaries – We are hosting the NZSS tournament in Timaru 9-12 October, held in the STEC (indoor stadium beside the netball courts). There will be some great netball and future Silver Ferns on display so try to make a day trip to catch some games during the week.
We are looking forward to the remainder of the season and hope it is the same for all Centres in the Zone.