Marlborough Netball Centre
Marlborough Netball Centre relocated to Lansdowne Sports Park at the start of 2017. We are sharing offices with Tasman Rugby and Marlborough Softball, until our sports hub is built at the park.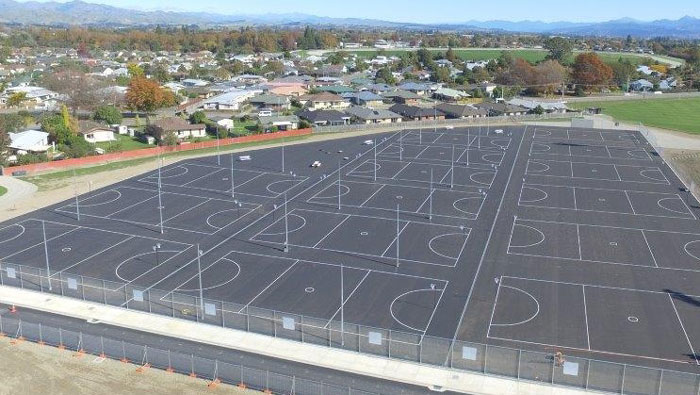 2018 is the year for new initiatives here at Marlborough Netball.
We introduced Beach netball, Walking netball, Premier grade Ball carriers, Year 5 – 6 Academy and meet your idol holiday programmes. Our April holiday programme we worked with OSCARS (after school care / bread of life) here in Marlborough and put together a programme that taught the 168 children netball skills, team building skills and how to have fun & meet new people.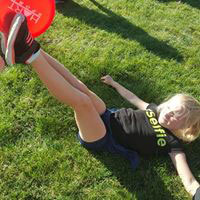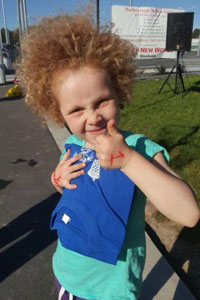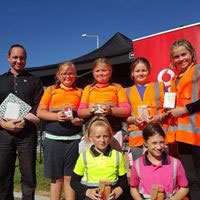 April School Holiday programme with OSCARS: 168 children. Thank you to all the sponsors involved on the day.
July 2017 we had Leana De Bruin come visit us for the holiday programme and it was very successful we had 2 sessions in Stadium 2000 and a day out at Endeavour park with Tokomaru club celebrating the opening of their new courts. This July we will have Irene van Dyk come visit us.
2015 we started up a Year 7 – 8 Academy programme and this is still going strong each year. Riana, our Netball Development Officer, decided to introduce a Year 5 – 6 Academy programme this year to help players transition from 5 a side netball to 6 a side and help them develop their skills more. This is a 8 week programme over two terms.
New Initiatives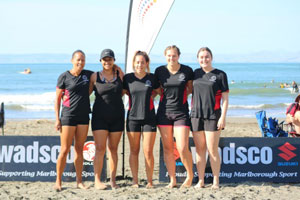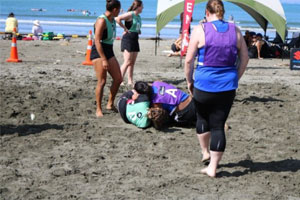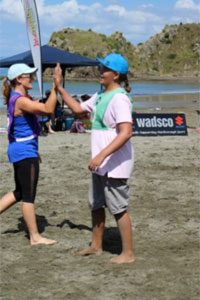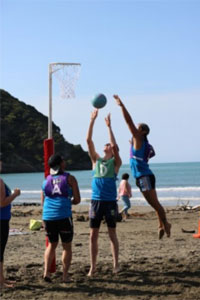 BEACH NETBALL – Whites Bay, Marlborough
Great atmosphere so close to the water, tiring running in sand, great fun and sportsmanship. Well done team, bring on 2019 Beach netball.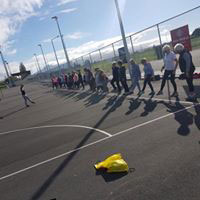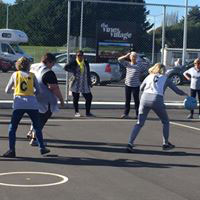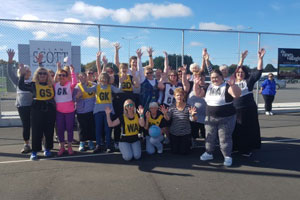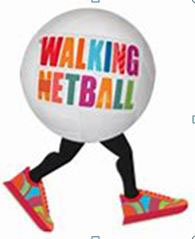 WALKING NETBALL
Working with Green prescriptions programme (PHO) to help people from all ages, shapes and sizes to stay active and healthy.
To tell you the honest truth – walking netball is harder than running netball, BUT it is great fun. These ladies get together every Tuesday morning from 10am till 11:30ish, when we do a warm up, ball drills and play 4 x 8min quarters. If it is a rainy day we all meet for coffee and catch up – great therapy.
BALL CARRIERS – Premier grade.
We had a quiz competition after Commonwealth games and Year 5 – 8 students could enter. Their names get drawn to be ball carrier on a Tuesday night for all 3 games. They meet the captains, get their picture taken on court and sit in with the team of their choice for the game to get tips. Girls love it and thank you MOREFM for getting on board.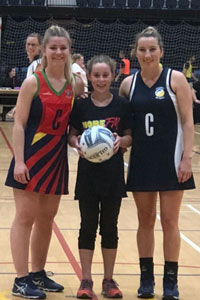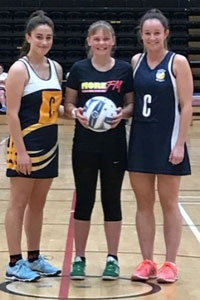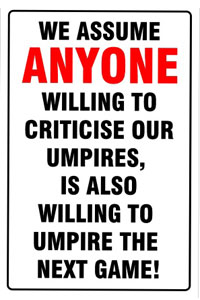 Introducing the zero tolerance to side line abuse, we made signs around the courts. We gained 9 more centre badge umpires for our centre last season and Michelle Stagg that was promoted to Beko league. All her hard work has paid off and we are so proud of her. Our Technical Officials group gained 3 more Zone qualifications and we would like to match that this year. Two or our TO were part of the national tournaments last season – they did such a great job last year and we are looking forward to one of them gaining her National qualification this season.
Our junior numbers with the Mother Earth Junior Programme that runs on a Friday afternoon has dropped due to big fee increase. Riana has been working closely with a group of emerging talent players here at Marlborough Netball Centre and again sponsored by Jacinta Yardley from Bayleys Marlborough over a 10 week period. Riana had them agree to become Star helpers and give time back to the centre. Well done girls.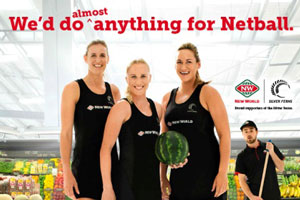 Thank you to our sponsors involved with our centre and helping us make it work for our netball community and players.
Our centre is always on the lookout for more Volunteers to help run our competition on a Saturday. We can train you to become a Technical Official, maybe a coach or umpire or even if you just run the Saturday office for us.
Our contact details have changed with the relocation to Lansdowne Park.
Marlborough Netball Centre
Lansdowne Sports Park
34 Herbert Street
Mayfield, Blenheim, 7201 or PO Box 1072, Blenheim, 7240
Phone: (03) 9720995
Email: This email address is being protected from spambots. You need JavaScript enabled to view it.
Website: www.marlboroughnetball.org.nz