Motueka Netball Centre
2018 seen Motueka Netball centre open its doors for the first time with our Yvonne Primmer Special Fixture. Named after a life member, this fixture strives to kick start the year of netball in style within our small centre. Teams played up to 3 games this day under the autumn sunshine. This was a great way to open our centre and we look forward too many more in the future.
Saturday Game Day
After great feedback in 2017, this year we decided to bring our Mother Earth future ferns outside and in the limelight of our centre. It has been awesome watching our morning start with a hyper of energy from players, parents and coaches for this program. Primary & Senior grades have been mostly evenly matched this year and we are seeing our grade 1 start to flourish once again.
I would like to personally thank all our volunteers, coaches, umpires, managers and supporters who continue to keep our centre running week after week.
Reps
MNC is excited to have four representative sides this season, and wish them well as they head to their first fixture in Blenheim come the 24th of June.
Congratulations to the following players that have been selected for our Under 14 & 17 representative teams
Under 17
Lucy Roborgh
Rowena Mossimann
Sarah Fitisemanu
Caitling Roberts
Alana Inglis-Beckett
April Young
Alana Wilson
Sherly Kengnok
Palace Wheki
COACH:
Charlotte Donaldson
Under 15
Lara Pearson
Lexie Ward
Ayla Waru
Clara Maikuku
Emily Gordon
Shaar Walker
Te Inoi Wheki
Madison Wheki
Ria Knoef
COACH:
Lynda Jury
Under 14
Riley Smart
Rosie Neal
Kate Kroupa
Meghan Norgate-Beatson
Jade Sundbye
Rose Cantrick
Grace Roberts
Willow Stebbings
Hui
COACH:
Rochelle Roberts
Under 14 Dev
Kaley Conning
Brooke Tranter
Khushi Kansara
Jordan Richards
Leela Douglas
McKenzie Fry
Sophia Gillat
COACH:
Amanda Richards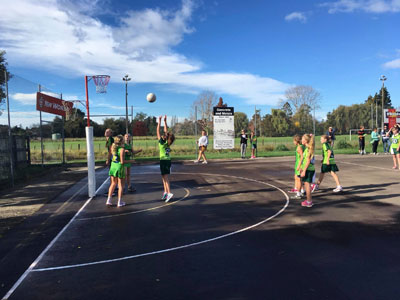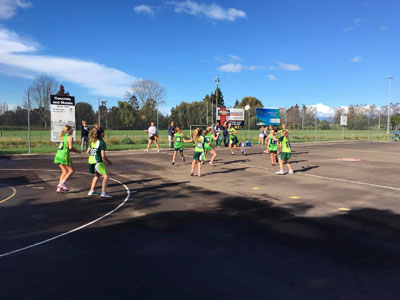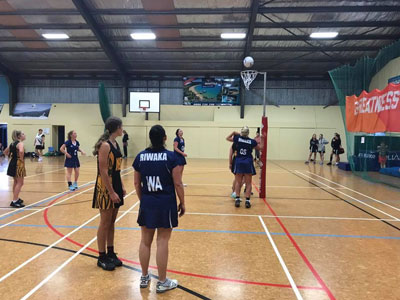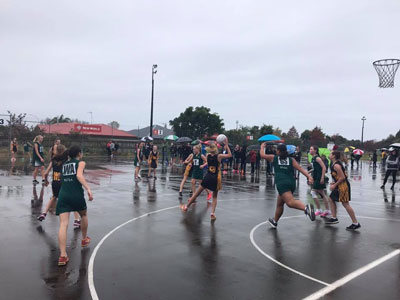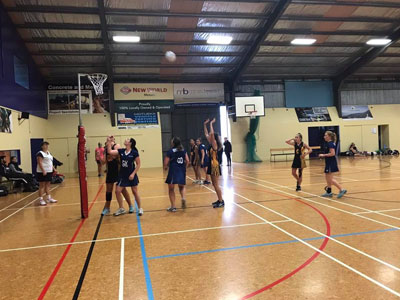 Junior Netball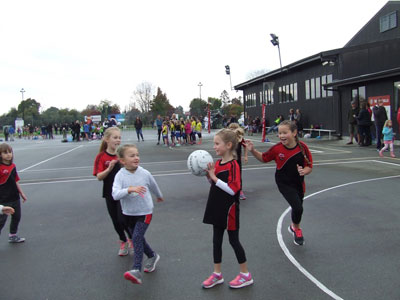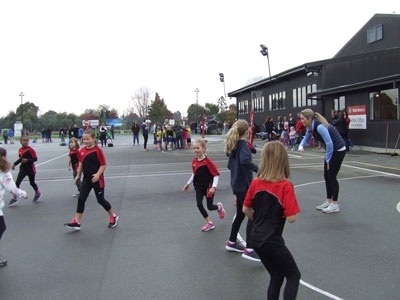 Saturday 12th May Motueka Netball Centre hosted the year 3 and 4 Mother Earth FutureFERN players to a festival day.
The programme for this age group of players has its focus upon skill development, fun, heaps of activity and a modified game to practice and apply theseskills. All schools are encouraged to have their coaches participate in a workshop to unlock the Netball New Zealand resources applicable to the programme and part of the foundation Coaching programme. Motueka is very fortunate to have 5 coaches now through the foundation level and looking at the Community Coaching level 1 programme. The workshops and resources build upon the capacities of the coach – not an expert to 'tell' coaches what to do , more an introduction to a variety of activities, programmes and tactics skill development to enhance the players and teams, coaches are responsible for.
Motueka Netball centre is facilitating the programme for 12 year 3 and 4 tems this year. The teams will come to their scheduled game on a Saturday have a warm up and a skill session with their coach and then play a modified 5v5 game to complete their session.
On the festival day the players rotated around 6 stations topractise body balance, pivoting, shooting, dodge protect skills and a ball routine to introduce the players to a variety of passes.
The laughter and activity reflected the enjoyment of the game, and players were well supported by their parents and whanau. Thank you also to the wonderful coaches and avid netballers who stepped in to run a station for the players. Volunteering your skill and support is invaluable.
Motueka Netball Centre as a community centre is also very pleased to have snapped 'examples' of the players enjoying the game and the wonderful people who assisted the players in a sporting, empowering and constructive manner.