Selwyn Netball Centre

We are just starting up our second round of competition out at the Selwyn Netball Centre. A hotly contested Round 1 has seen some upsets and interesting results- we're looking forward to an exciting rest of the season!
MOTHER EARTH futureFERNS
The ANZ futureFERNS programme is well underway on Monday and Tuesday afternoons, with our Development Officer running these sessions along with the assistance of our wonderful club volunteers. This programme is once again proving to be very successful, with players, star helpers and coaches all enjoying the sessions.
We were lucky enough to have Jane Watson and Ellie Bird from the Mainland Tactix come out and run some sessions for our Year 5-8 players. These sessions provided our players a great opportunity to practice their skills whilst meeting some of their idols- they were a real hit with the kids!!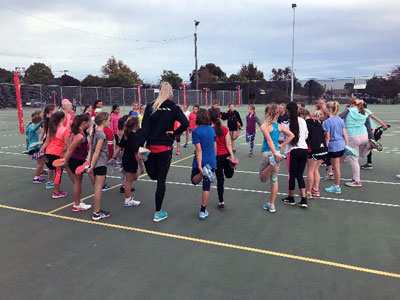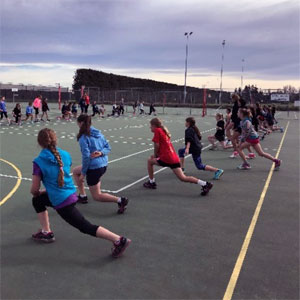 GAME OFFICIALS
The Game Officials group has once again been putting in the hard yards over the last few months, delivering 10 courses for our umpires to better their umpiring ability. We've seen a good turnout of umpires at our recent courses which is pleasing.
Our junior programme is offering mostly Year 8 umpires opportunity to umpire our Year 5/6 grades. This programme has a large group of volunteers who work timelessly in this area- thank you all!
We are providing umpire coaching to all Level 1, Level 2, Centre, or Zone umpires who wish to progress their qualifications are receiving assistance from our qualified and hardworking umpire coaches each week.
PLAYER DEVELOPMENT & REP PROGRAMME
We are proud to have 10 rep teams representing SNC this season. The last few months have seen our Player Development Group working hard to select teams, appoint team management, and prepare our teams for the numerous tournaments they are attending. We were pleased to see some fantastic results from our Under 15 teams in particular over Queen's Birthday weekend.
We wish these teams the best of luck in their representative seasons and hope they gain some fantastic experiences while representing our Centre!
FACILITIES
This year we made the decision to replace our goalposts as it was becoming more and more difficult to take them out, turn them and get them back into the post holes for the two required heights, without them being unstable and crooked. It turned out to be more of a mission than first thought, and was certainly a challenge for the engineers.
The metal sleeves in the ground for the post holes had been inserted upon each other several times over the years so there was a huge conglomeration of metal under the ground needing to be cut out by a concrete cutter. After several months of work we now have 22 new posts! Each post has two different sized sets of goal rings- Year 5/6 and full sized. We've VERY pleased to finally have stable and straight posts on all courts!
COACHING
The Coaching Development Group has been busy planning and delivering a range of workshops to our coaches. Thirteen workshops have been delivered to date, catering for beginner coaches right through to our more experienced coaches.
We would like to make special mention of Debbie Johnson, our 2018 Coaching Convener and SNC Executive Committee Member. Debbie has recently been appointed to the role of Coach Development Manager at Netball Mainland. Debbie has been invaluable to the SNC executive and to the development of the Selwyn Netball Centre. Debbie's appointment to this role means she will no longer be the on the SNC executive committee, but she will continue to be an active member of the SNC community. Congratulations Debbie, we wish you the very best with your new role, and know you'll do a fantastic job!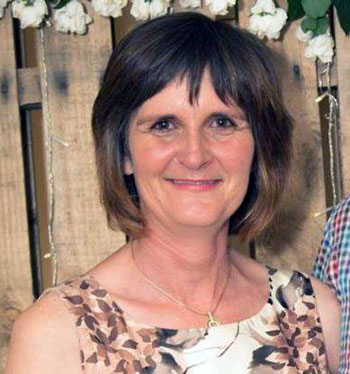 PARTNERS
The Selwyn Netball Centre is extremely fortunate to have the support of generous partners and foundations which enable us to continue netball delivery in our area. We are excited to have our major sponsors on board again this year- GJ Gardner Homes and Healthy Harvest Lincoln. We would also like to thank the following for their contribution to ensure netball continues to be loved at all levels in our community; New Zealand Community Trust, Rata Foundation, Totalspan, Advanced Joinery, Kiwi Coffee and The Shot Coffee.
VOLUNTEERS
We are extremely lucky to have not only a dedicated committee but a fantastic group of volunteers who provide us with the necessary resources to ensure the delivery of netball in our centre remains positive and fulfilling! Selwyn Netball Centre is always keen for more volunteers to come on board. If you are interested in getting involved, please contact us at This email address is being protected from spambots. You need JavaScript enabled to view it. – we would love to hear from you!