Buller Netball Centre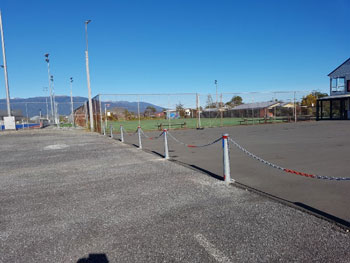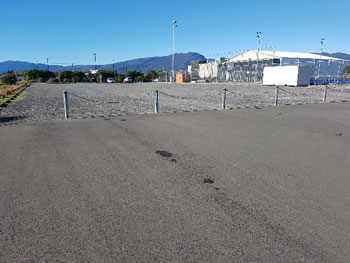 Work on the warm up area is now completed with the fence being erected to prevent traffic coming across the warmup area from the carpark. As you can see from the photos it makes a huge difference giving teams a flatter, safer place to warm up on each week.
Our AGM was monumental in the respect that we had to sit with our Club Contacts and explain the reasons we were almost tripling the fees they had to pay due to an increase in fees by Netball Mainland. We were very fortunate to have Lynette Raynor come from Blenheim on behalf of the Mainland Board and assist us in explaining the need to do this. We appreciate Lynette coming along.
Team numbers are down particularly in the country area and this could be attributed to the fee hike on top of having to travel in to play games every week. We have looked into ways we can assist with this via funding grants available. The problem these clubs are having is the competition of other sports. (many of the girls have gone to play Rugby)
All of our competitions were underway by the second week of May. Numbers in the development programmes are down on last year but in the Year 5 & Year 6 grade we have stayed pretty much the same.
Tamika came and ran a Year 5 & Year 6 Coaches programme for all our coaches and they received their codes for the resources. The skill level of the children in this age group benefits greatly from all coaches being on the same page and it is evident in later teams how successful these programs are.
We are very thankful to have the same wonderful star helpers from last year which makes life so much easier when we are spread out over two different locations on a Saturday.
We are running umpire classes again this year. These run each Saturday morning at the netball pavilion starting at 8.30 in the morning. We were extremely pleased with the large number turning up for this. This season we have 14 Year 7/8 players are attending and learning the rules of the modified game for Year 5/6 players and being used to assist with games each week. The next tier of umpires are being mentored each week on games and this is working very well.
Last season we introduced our "Buller Netball – Keep i+ posi+ive". We made brochures which covered expectations on players, spectators, coaches, and umpires to make the side-lines a little more pleasant and games more enjoyable for all. All players, specatator's and coaches were giving a copy . We introduced Tear Drop Flags at the outside courts and Indoors at the Stadium. At the end of last year Buller High School offered to paint a brick wall down near court three. We are thrilled with the new wall.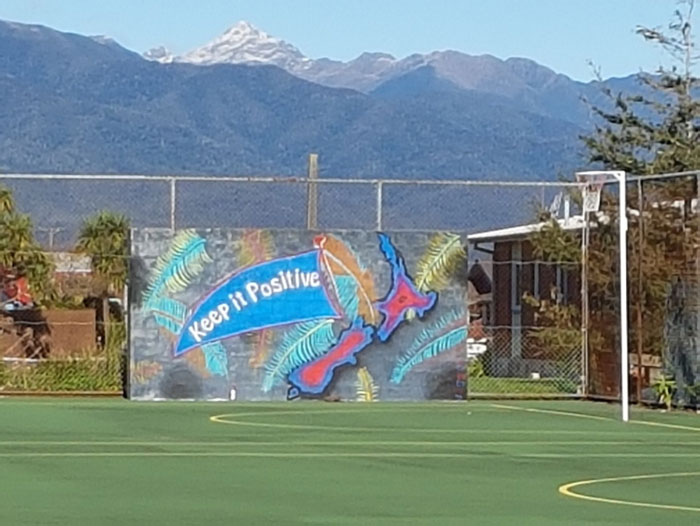 We are now in the process of coming up with consequences for a breach of the Codes of Conduct. We want to make our sport and venues a place where everyone can watch and enjoy the talent we have on show in a positive and rewarding environment.
Our representative trials were held for 27th May where we selected U18, U15 Dev, and three U13 festival teams. We were fortunate enough to have of our Rep Coaches come forward early and we will start training after Queen's Birthday weekend.
We wish all other centres in the Mainland Zone the very best for the 2018 netball season, may all your Saturday's be stress free and fine.