The Tactix are delighted to have secured the on-going support of national yogurt brand EasiYo as naming rights sponsor for the 2014 ANZ Championship netball season.
The contract extension with EasiYo, a subsidiary of Westland Milk Products, is a boost for Netball Mainland as they continue to develop a strong relationship with the well-known yogurt brand.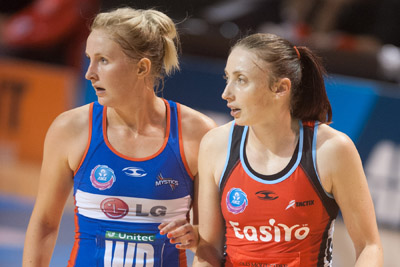 Netball Mainland Chief Executive, Brigit Hearn said she's elated with the on-going support.
"We are absolutely thrilled to continue with the EasiYo brand."
"The product is an ideal fit with the sport of netball, promoting the values of health and wellbeing."
"Despite a challenging sponsorship environment, we are greatly appreciative of the support of EasiYo and our family of sponsors for the Tactix and netball across the Netball Mainland Zone," Hearn said.
"Netball has widespread appeal and is the largest female participation team sport in the country. Sport provides important physical, emotional and social benefits, which is particularly important in the recovery of the region post-earthquakes."
EasiYo Products Ltd Chief Executive Brian Dewar said "I am delighted that EasiYo is sponsoring the Tactix Team again next season. The alignment between sport and healthy eating makes this relationship a particularly good fit. EasiYo, and our parent company Westland Milk Products Ltd, are looking forward to collaborating with the Tactix team and management on various initiatives off court and celebrating plenty of wins on court".